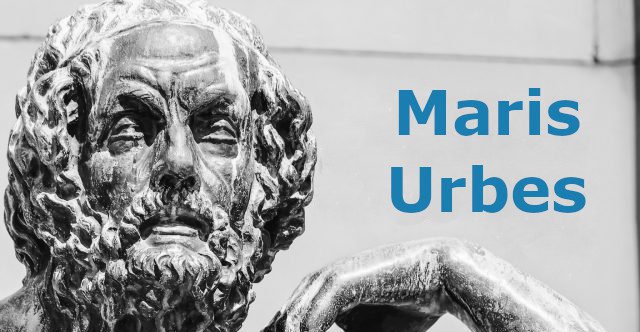 The "Maris Urbes" project wants to promote the cultural dialogue between the Mediterranean coastal nations through the millennial history shared by these ancient civilizations. They have all participated in the spreading of civilizations, art, commerce, religions, and scientific knowledge through the sea, which has allowed life to be born and grow and peoples to meet and exchange experiences.  The sea has always represented life and survival. The project aims to retrace the ancient routes to reopen those relationships that national interests, religious realities, expansionist policies have made difficult. Dialogue is the mission of the project, through archaic elements, always current and non-discriminatory: the Word, the Bread, and the Grapes, the Sound.    
Therefore, there are three sections of the project:
The Word
Language, idioms, poetry, writing have always differentiated peoples and their culture, but they have also been a vehicle for communication and socio-cultural growth between them.
The Bread and the Grapes
The cultivation of various cereals and the vineyards are mentioned in the most ancient documents, and they constitute the basic foods of every Mediterranean population: breaking bread and drinking wine has always represented elements of peace and harmony. 
The Sound
Every population, since prehistoric times, has always referred to sounds and Music, and it was an aspiration for evolution and for the search for metaphysical dimensions: a sensory and emotional way of communicating, regardless of origins and ideologies.
The project includes: 
the identification of the ancient coastal cities thanks to:
– historians and history faculties of the various universities, also with scholarships;
– cultural institutes, historical archives, and academies of historical studies;
– organizations that deal with the culture of the sea, such as Mare Vivo;
– media such as Rai Storia, BBC, and others;
– specialized magazines;
– cultural sections of the embassies;  
conferences, events, and demonstrations with the publication of white papers;
cultural projects with the involvement of specific professionals for the requalification of the welfare state in particular of the less wealthy social classes;
The sea, source of life and relationships, must resume its unifying role
—————————-
Only Music is at sea level. Albert Camus
Eternity is the sea mingled with the Sun. Arthur Rimbaud
What world lies beyond that stormy sea I do not know, but every ocean has a distant shore, and I shall reach it. Cesare Pavese
The voice of the sea speaks to the soul. The touch of the sea is sensuous, enfolding the body in its soft, close embrace. Kate Chopin
Only three things are infinite: the sky in its stars, the sea in its drops of water, and the heart in its tears Gustave < Flaubert