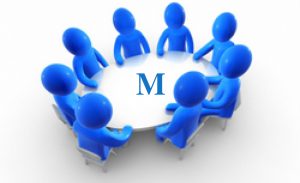 The Statute provides for the establishment of various Commissions for the study, the organization of specific cultural issues and voluntary interventions.
They can also be part of the Commissions, not members of the non-profit organization, but the coordination must be entrusted to a member, preferably a member of the Board of Directors.
Currently there are four commissions set up by the Board of Directors.
Music
The Commission has the task of deepening Music, as an instrument of intercultural dialogue between people and people, bringing different cultures together. Music has no political color, religious belief and differences of skin or people, nor territorial boundaries. It is the sublimation of the human soul and the aspiration to break down barriers, transmitting their culture and emotions.
Coordinator M° Carlo Donadio
Justice and Human Rights
The Commission has the task of investigating the issues of justice and human rights in Italy and in the Mediterranean coastal regions, where often the concept of respect and human dignity conflict with local laws, constitutions and customs, which prevent individual freedom. especially of women. It will also operate in connection with International Organizations, recognized and issued by the United Nations.
Coordinator lawyer Davide Burzillà
Costume and Fashion
The Commission has the task of addressing the themes of the customs of the peoples of the Mediterranean, which represent the deepest and most genuine feelings of a population, as they enclose every moment of the history and evolution of that people. Fashion represents the temporal evolution of customs, allowing the expression of ingenuity and the ability of the individual to create. Helping these realities means helping to relate to the world around him.
Art and Culture
The Commission has the task of deepening culture and art, considering that the main voluntary action of the non-profit organization is based precisely on these issues. A dialogue in Italy and with the Mediterranean coastal regions, based on common cultural and historical origins, will allow us to overcome all diversity, especially political and religious ones, creating the basis for a moral and ethical rebirth of peoples, based on common tradition and history.
Coordinator dr. Bruno Pacifico Piattelli