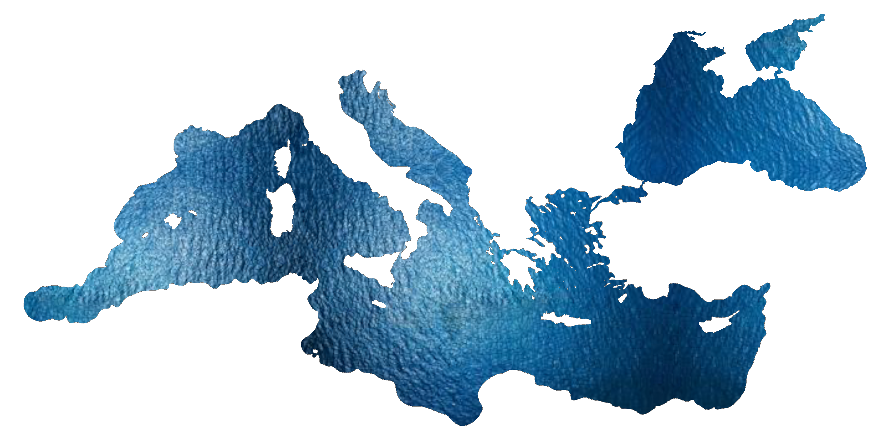 Since the dawn of time, the Mediterranean and the Middle East have been the cradle of all progress and civilization. The Bible itself places Eden in those places. The civilization was born among Mesopotamian and Mediterranean peoples, washed, then, by the sacred water of the Nile, where the Greeks first drank, and then the Romans. From this meeting of people, we can say that civilization, culture and progress have expanded all over the world and have had a decisive influence on the evolution of each people. The world is permeated with Mediterranean influences. Even today, every problem, every ideological confrontation, but also the beauty of dialogue develops and is embodied between and in the Mediterranean peoples. The Noble Mediterranean Academy wishes to enter into these dialogues to carry out its volunteering mission. With culture, people can and must be brought closer together, in full respect of the various diversities and cultures. Customs and customs are a treasure not to be dispersed but to be capitalized for a common enrichment. A voluntary action conceived in this way could be an innovative way to eliminate barriers, prejudices and to make people understand that with dialogue and respect every problem takes on more subtle hues. Consideration and smile are fundamental for a future of progress and harmony. The Noble Mediterranean Academy is aware that man is part of a wider harmony and if we remove fanaticism. ideologies and personalisms harmony can become a point of reference again. And culture must have a fundamental and determining role in this dialogue.
Nations and Peoples
The Board of Directors of the Noble Mediterranean Academy has established that the voluntary action of the non-profit organization must provide for the involvement of the Mediterranean coastal countries. It was also thought that nations and peoples, bathed by the Black Sea and the Sea of ​​Azov, could also be considered Mediterranean by reason of continuity. Geologically and morphologically these lands are identical to the Mediterranean ones. Here, then, are the areas of interest that the Noble Mediterranean Academy will interact with for its volunteering projects, interfacing with the uses, customs, traditions and peculiarities of the various peoples and ethnic groups.
Mediterranean Sea
Gibraltar
Principality of Monaco
Democratic and People's Republic of Algeria
Arab Republic of Egypt
Republic of Cyprus
Republic of Turkey
French Republic
Tunisian Republic
State of Israel
State of Palestine
Montenegro
Kingdom of Morocco
Kingdom of Spain
Republic of Albania
Republic of Croatia
Hellenic Republic
Lebanese Republic
Turkish Republic of Cyprus
Libya State
Black Sea and Azov Sea
Russian Federation
Republic of Bulgaria
Ukraine
The following countries can also be considered Mediterranean coastal countries by assimilation:
Principality of Andorra
Republic of Slovenia
Vatican City State
Republic of San Marini
Sovereign Military Order of Malta
Hashemite Kingdom of Jordan

Delegations
The Executive Council of the Noble Academy plans to establish, as per the Statute, representation and delegations both in Italy and in the Mediterranean countries. The widespread presence in these territories will allow the non-profit organization to make its aims even more operational.