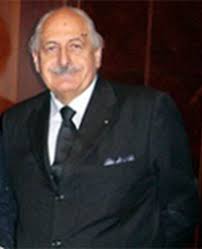 The Noble Mediterranean Academy (Nobile Accademia Mediterranea) was born in the municipality of Segni, in the Lazio Region, on November 16th, 2013, with the name of "Piazza Risorgimento Committee" and thanks to the willpower of the 1st President, Cav. Giovanna Speranza, a journalist, moved by a particular sensitivity for volunteering and respect for all individuals. 
The organization has all the characteristics required by the current legislation to be recognized as a "non-profit organization of social utility" therefore, the year after its foundation, it was registered in the special Register of the Lazio region.
The non-profit organization operates and has operated in the social sphere towards the diffusion and the preservation of the historical, artistic, and cultural heritage, the protection of health, and the overcoming of social exclusion. 
The quality of life's improvement and the promotion of human rights can, through culture and social awareness, lead to an improvement of social unrest.
This mission, now consolidated over time, continues, and it is expanding its range of action. Over the years, the Noble Mediterranean Academy has operated in different social and cultural environments with numerous and important projects. They involved a continuous interaction with institutions, public bodies, pediatric hospitals, both public and private associations, besides a constant dialogue with people from all age groups that lived in the area where the projects took place.
For the period 2020-2021, the non-profit organization has the primary objective of protecting and enhancing the culture of the Mediterranean populations and the artistic, cultural, and historical heritage of the coastal nations.
The Mediterranean area has always represented all civilizations and progress' sources; in this context, the non-profit organization will promote continuous dialogues with people living in disadvantaged social contexts to elevate their education and to promote harmony and peaceful coexistence. 
There are many projects planned, and they will involve institutions, public entities, universities, and various supporters for constructive cooperation between all realities.
The spoken word, the music, the typical Mediterranean products will be the cultural vehicle of communication between the people of the Mare Nostrum.
The new Board will continue the excellent operation of the past one, and it aims to have a greater impact on society also through new communication technologies in terms of improvement in the quality of life and protection of human rights.
The peoples of the Mediterranean are, after all, different offspring of a single ancient population that has spread philosophies, religions, thoughts, and scientific notions over the centuries, favouring the progress of humanity.
The Noble Mediterranean Academy has an ethical and institutional obligation to dedicate itself to populations without distinction of religion and ethnicity, highlighting the importance of the family's function and children's education.
These are important objectives to which the non-profit organization will dedicate itself to mitigate the problems of both individuals and groups in a very difficult moment.
Thanks to all those who will help us in this worthy work.